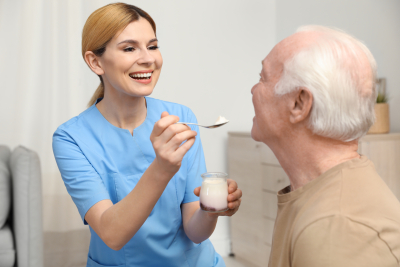 We understand that staying at home is the desire of most retired employees, world war heroes, recovering patients, and senior parents. After years of hard work, all they want to do now is to comfortably spend their time recovering or living at home where their heart truly is.
New Path Home Health Care is here to grant the wish of seniors and recovering patients to get quality home health care outside of confinement. We provide them with various service offerings which are very beneficial as they regain or maintain their health and wellness. We offer no less or even beyond the level or degree of care that they will find in hospitals, assisted-living facilities or nursing homes. With the savings they or their family get from choosing home health care, they can spend more on family activities that can promote family bonding and fellowship.
Services Available
The services we offer include, but are not limited to, the following:
Personal Care. We offer personal care and assistance to patients needing help in accomplishing activities of daily life at home. This service includes support in getting up and moving around, grooming, dressing, feeding, medication assistance, homemaking, showering, shampoo, mouth care, nail care (file, paint, and/or clean; not cut), skin care, and foot care.
Bed-bound Care. We can be trusted to provide reliable and proper bed-bound care for patients who have been weakened or incapacitated by old age, injury, or illness. Our care providers are trained to provide proper symptoms management, vital signs monitoring, medication reminder, and transfer assistance to patients and their families.

Change in position every 2 hours
Transfer from bed to chair
Transfer using Hoyer Lift when needed
Active and passive range of motion exercises, when prescribed

Respite Care. We do not only look after the welfare of our senior and recovering patients, we also look after the health of their family-caregiver. Our respite care provides all the necessary assistance and support patients need while their primary care provider takes a good and well-deserved break from caregiving.
Daily Meal Preparation. This services includes feeding assistance, if needed, and maintaining a balanced meal, depending on the client's condition.
Running Daily Errands
Keep Client's Environment Tidy
Supervise and Ensure Client's Safety
Laundry
Light Housekeeping
Medication Reminders
Follow Nurse's Plan of Care
Report Client's Status to Register Nurse in Charge
The above list contains the basic services that we offer. Should you find that you have a unique need that is not listed above, we would highly recommend that you call us at 877-332-9003 to set a scheduled in-home assessment. This is offered to all interesting parties for free, yes, at absolutely no charge at all. So, call now!